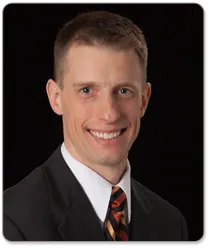 Dr. Dominic Gagnon is committed to providing gentle, personalized, and friendly care for children, teens, and adults.
Dr. Gagnon earned his Doctor of Dental Surgery degree from the University of Minnesota School of Dentistry and his Bachelor of Science degree in Biology from Oakland University.
Beyond his private practice, Dr. Gagnon serves as a dental officer with the Minnesota National Guard. At his current assignment, he is responsible for providing dental checkups to soldiers at Camp Ripley. Previous to that position, he was a recruiter and played a key role in raising the number of dentists in the Minnesota National Guard, ensuring workforce sustainability in response to an increasing demand for dental services in the Army.
Before coming to practice in Staples, Clarissa, and Long Prairie, Dr. Gagnon was a dentist with the Mille Lacs Band of Ojibwe Indians and was a leading provider of dental care in the underserved area. He was responsible for traveling to outlying districts and schools on the reservation to treat dental pain and to provide checkups to children needing urgent care.

Originally from the nearby town of Browerville, Dr. Gagnon spent many childhood summer days in Staples attending swimming lessons at the Community Center. He later joined the U.S. Coast Guard where he served as a Rescue Swimmer, spending eight years dangling from helicopters and plunging into turbulent seas to save lives. He deployed in response to Hurricane Katrina, although most of his rescue time was spent in the frigid waters of the Great Lakes.

Dr. Gagnon is married to Kristin, and they have seven wonderful children. When away from the office, Dr. Gagnon enjoys outdoor interests like fishing, hunting, camping, biking, snowboarding, and hockey.